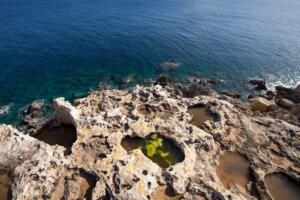 Grants
Explore our grants and find out how to apply
How to apply
Monitoring and Evaluation
Grantees supported under the program are required to submit interim and final reports on dates determined in the grant agreement. Organisations supported by TCEF funds can also be visited at regular intervals and meetings can be requested by STDV and the Conservation Collective.
Grantees are expected to participate in various evaluation activities to measure the impact of the grant. These activities consist of completing various evaluation questionnaires and focus group discussions.
When To Apply
MEF is currently accepting applications!
Important dates  
Expression of Interest Deadline: 23rd November 2023* 
Proposal Submission Deadline: 28th November 2023 
Grant Announcement: January 2024 
*This round of grants is expected to be highly competitive. By sharing a summary of your proposal before filling-out the application form, we would be able to guide you through your application process and discuss alignment between your proposal and MEF's mission. 
How to apply
MEF is currently welcoming grant proposals!
Malta Environment Foundation is seeking to support the most impactful and effective organisations that align with our mission approach. 
Grant proposals are welcome for amounts of up to €10,000, noting that we prefer not to deliver microgrants of less than €1,000. Organisations registered with the Commissioner for Voluntary Organisations are encouraged to submit no more than one application. Priority will be given to grassroots NGOs who have not received funding from MEF before. 
Interested organisations are highly encouraged to send a short expression of interest to MEF before submitting their proposals. Expression of interests should be no longer than 1 page and can include the following information; 
Your organisation's mission (or link to website)

 

Project idea

 

Requested budget

 

Impact approach

 

Contact number/email

 
To submit an expression of interest, for a .docx version of the application form, or for any inquiries, please reach out to us at; gail@maltaenvironment.org