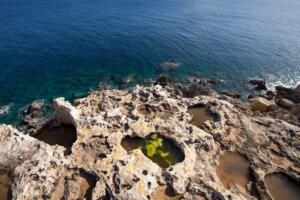 Grants
Innovative and Creative Approaches to Environmental Challenges
Żibel Community Coordinator
Businesses becoming nature positive

Changes in public behaviour to better preserve, protect and regenerate the natural world

Reduced waste and improved waste management
€5,625 awarded
Project duration: September 2023 to September 2024
Project summary: Founded in 2017, Żibel aims to create awareness, inspire environmental action and provide tangible solutions. So far, Żibel has collected over 136,000 KG of waste from the Maltese Environment, mobilized over 6,000 volunteers and 900+ divers, and collected more than 95 fishing nets from the seabed, saving thousands of sea creatures. They have a growing model, yet until recently, Żibel was entirely voluntary run.
MEF is co-financing Żibel's first paid member of staff to help them bolster the number of people, businesses and groups they can engage.
Learn more about Żibel here.