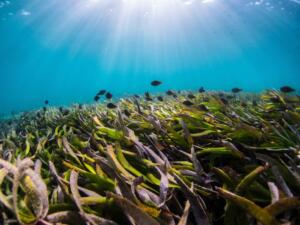 About Us
OUR VISION
Malta Environment Foundation (MEF) aims to support local environmental initiatives and nurture a sustainable, resilient future for Malta's wildlife and community by:
Channelling new sources of funding from philanthropy and the private sector, directing resources to existing environmental initiatives that strive to safeguard nature.

Working directly with these initiatives to gain a comprehensive understanding of the underlying causes of environmental degradation in Malta and develop meaningful partnerships that aim to tackle these challenges.

Fostering a supportive community within Malta's environmental sector, promoting intersectionality, collaboration, and co-creation.
Get involved
Our People
Our Executive Director is in charge of the day-to-day management and coordination work on the ground, assisted by scientific and technical advisors and the Steering Committe.
The Steering Committee is a core part of MEF's organisational structure and acts as the funding and decision-making mechanism of the Foundation. As ambassadors of MEF, Committee members leverage their personal networks to promote the organization's mission and grow MEF's community. MEF is actively seeking new partnerships to support its work. If you are interested in joining the Steering Committee, please contact gail@maltaenvironment.org .
Executive Director
Gail Sant

Executive Director

Gail is a Maltese woman who is personally and professionally motivated by a lifelong love for the ocean. She has a background in biology and marine policy and has worked on a variety of environmental projects at different organizational levels through her independent consultancy. Her experience includes working with UNFCCC, Earth Negotiations Bulletin, The University of Edinburgh, and more.

Throughout her work, Gail finds that she always returns to the grassroots. This notion stems from a deep appreciation and recognition that the communities at the forefront of environmental challenges need to be the leaders of larger national or global movements. During her time working and the many hours she spends outdoors, Gail seeks to learn more about humanity's relationship with nature and how our systems can reflect the belief that there is no true separation between the two groups.

She hopes that through her work, she can be a small part of the nation-wide shift towards a society that is harmoniously embedded within Malta's ecosystem.
ADVISORY GROUP
MEF is currently seeking interested Advisory Group members. The Advisory Group is formed by expert volunteers who suggest projects and add technical or scientific guidance on the strategy of the Foundation. If you would like to be involved, contact gail@maltaenvironment.org